Project Assignment: Fabricate an outstanding hockey lockerroom logo carpet for Pro Hockey team L.A. Kings. This is a custom shape with edge binding by hand. Size: 5′ x 6′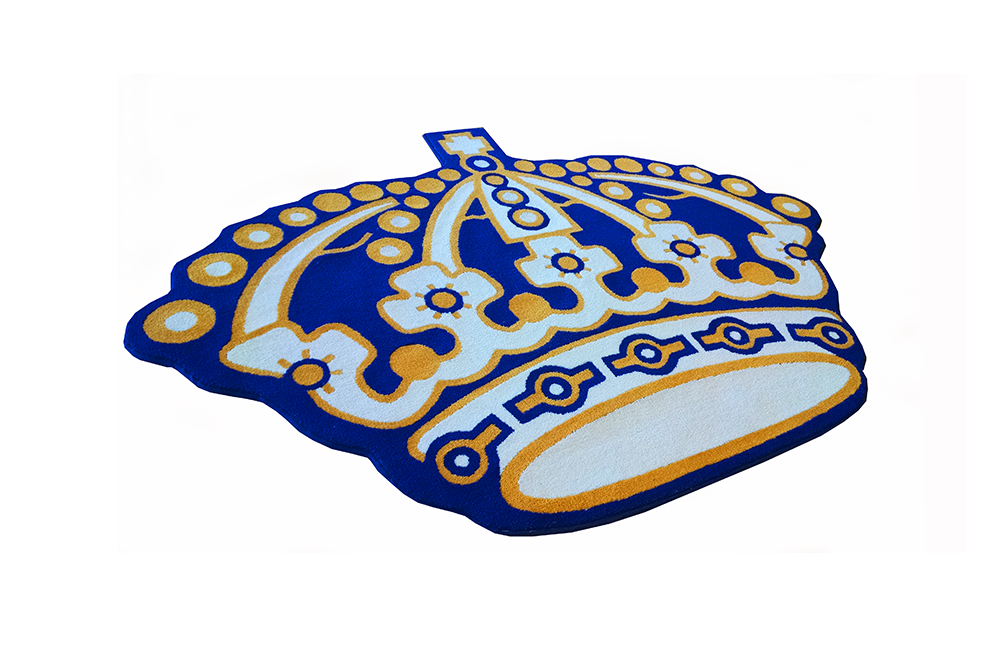 How we can help you get exactly what you need.


Generally we ask you to send us a digital file of your logo. Once in hand, we generate a few layouts, if that's required. Then we email these back to the you for revisions. After we have final approval, we send out invoice and receive payment. The project is added to the que, where there may be 10 or more projects in production at any time. Some of these projects are large scale over-sized rugs, and others may be as small as 4′ x 4′. Delivery in 2-4 weeks.
We've produced a gazillion hockey lockerroom logo carpets.


In fact, there was a period of a few months recently when that's all we were doing, the private and collegiate hockey programs were on to us. Hockey lockerroom logo carpet was appearing to be a popular search term. Take a look at some of our other lockerroom logo carpets here.

What size are you looking for? We can produce your rug in any size and shape because we are custom fabricators. Round rugs are popular. We can also do square shapes and rectangular shapes. Or even organic shapes like this Kings rug. This was made to travel with the team for their away games.
Choosing the custom route doesn't always translate into higher costs. We have long term relationships with our suppliers and they give us favorable pricing. We can then pass this on to you. If pricing is a concern after we have given you a quote, then let us know, we can make adjustments with material specs and size changes. We can also match lower bids if whenever possible. Just ask! Request a quote today.